April 29, 2022
What to Look for When Buying a Used Freeform Saddle
By Paulita Neff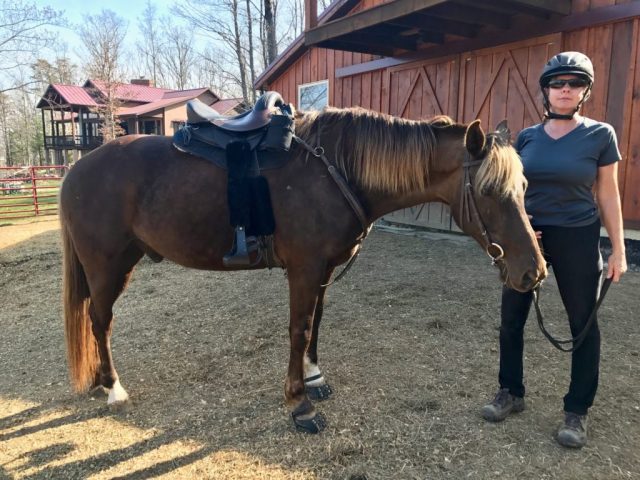 Problems with Older Models
First and foremost, I'd like to point out the older Freeform saddles prior to 2009 had issues with the foam. If the saddle is red underneath or blue this would indicate the time frame of the weaker foam. We changed the foam in late 2009 to a phenomenal foam that holds up and distributes weight.
I feel the value of the saddles being sold used on the market (if they are red or blue underneath) are $500 or less. I would look carefully through the gullet, to make sure it hasn't split.
Older Freeform Saddle with a crack through the gullet on a blue underside.
Preferred Girthing
Next, I would like to point out the girthing. I would highly recommend you look for a used Freeform that has the billets swinging off the D rings, preferably the new girthing that has interchangeable billets. Remember it's important that your saddle's billets hit your horses girth groove.
Interchangeable billets
Billet swinging off D ring
Cutback is Best
I personally recommend the cutback whether your horse needs it or not. Fit, then, is not going to be an issue even if you have a mutton withered horse. It makes the saddle more versatile. As we all know we have horses that come in and out of our lives. You might as will have a saddle that's going to work for all of them.
Freeform Western Unity with cutback.
Sales on Saddles
Keep an eye on our Bargain Barn as I always have sales saddles available and I'm willing to help in your quest.
Note: Although we have discontinued our used saddle fitting services, please note that all new Freeform treeless saddle purchases come with free one-on-one fitting for the life of your saddle.