May 05, 2022
Fit Tips - About Saddle Pads
By Paulita Neff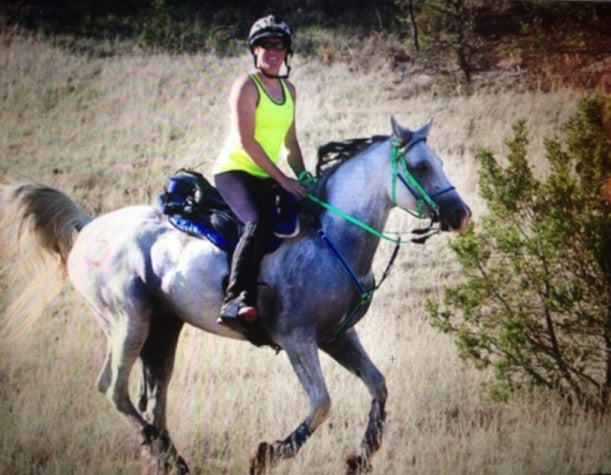 Contributed by Susan Caldwell
Your saddle pad is an important element for saddle fit. The spine and loin must be protected and pressure points avoided. The rider must understand that the musculoskeletal system of the horse transforms throughout a lifetime. Age, exercise and seasonal changes will change saddle fit. Transitioning from a hay diet during the Winter to a full blown grass-fest in the Summer can dramatically alter saddle fit. Hmmm… sounds kind of like us humans, right?  
When enjoying the benefits of riding treeless, we must be aware of these inevitable changes. Now don't be alarmed! Here is the beauty. You will not need to purchase another saddle. Because you made an intelligent choice to go treeless, most issues can likely be resolved with only a change in the selection of a quality saddle pad.
Younger horses generally are thinner with more prominent skeletal issues to be considered. As the horse matures, the back will likely change, possibly requiring pad adjustments to ensure proper saddle fit. A horse's breed is another confirmation consideration for pad selection. A short-backed, high-withered Arabian would likely require a different pad (Saddle Up's custom Skito Pad) than a stout flat-backed Percheron.
Now add to the equation, the weight of the rider and the anticipated time that horse is carrying the riders' weight, plus tack. Some of our athletic horses lose 90-100 lbs a session. This can dramatically change the horses' top-line, which in turn, changes saddle fit.
Pads can be purchased with lots of options to best suit your riding discipline and address different concerns. Some pads can be purchased with Velcro openings. These allow for the option to replace standard foam if more support or weight distribution is necessary, or perhaps add inserts, such as shims for problem areas (Skito).
Other pads may be constructed with materials that will allow body heat to escape, plus wicks moisture from the horse. Lastly let's not forget eye appeal. Just because a pad needs to be functional first, doesn't mean it can't be pretty too! There are plenty of colors and patterns available.
For more saddle fitting info, see Saddle Fitting.