November 23, 2020
New – Freeform Fleece (Wool Back) Saddle Pads
By Paulita Neff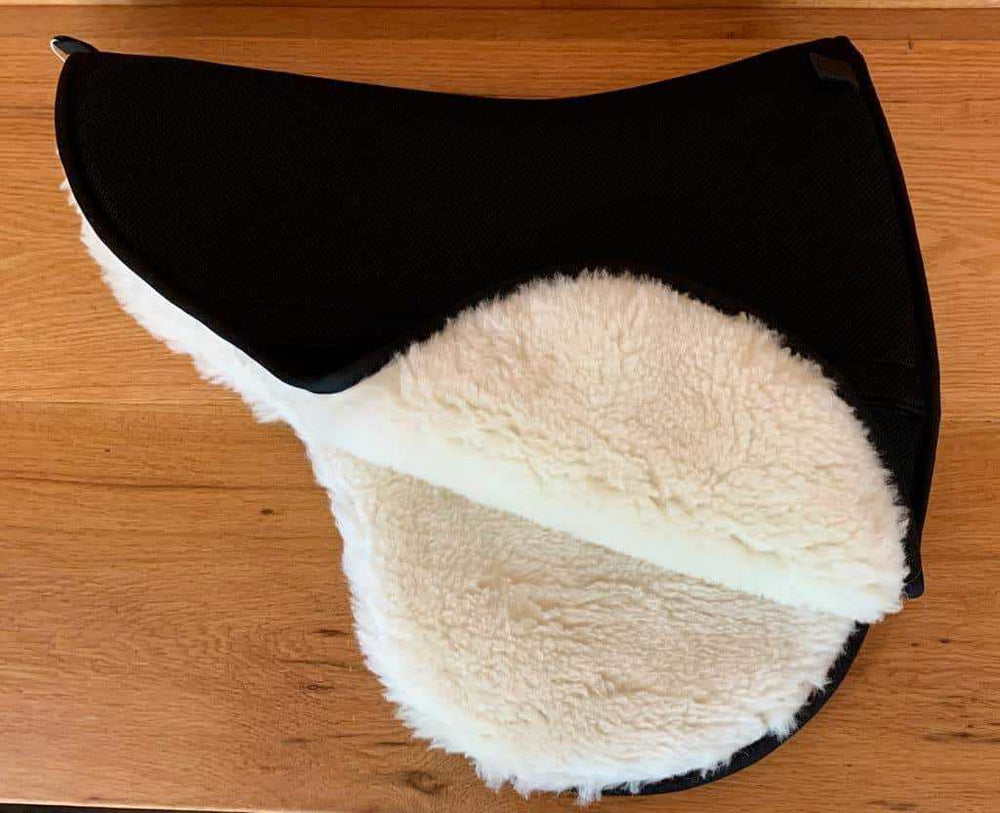 Introducing our NEW Freeform fleece wool back saddle pad - a wonderful pad for both treed and treeless saddles. This new pad offers:
High wither relief
100% wool fleece backing
100% polyester air net fabric on the top
The materials permit improved breathability. It is amazing how well air flows through, helping to keep your horse's back cool and provide comfort even during high levels of perspiration - just see Nina B's wonderful feedback below after using her new fleece pad on two 50 milers - back to back. She even won the Best Condition award!
Designed by Freeform - Made in Italy
Built to be washable, easy care and hygienic. Machine wash, gentle cycle.
Breathable and removable three-quarter inch open cell foam insert.
Velcro opening so you may remove, replace or insert shims.
Currently only stocking the pad in black.
What Nina Had to Say
"Dear Paulita, I wanted to thank you again for the woolback Freeform saddle pad. I used it this past weekend at the Sesenta Años Ride endurance ride, which was held here in SoCal. I used it on day 1 while riding Niño and we completed the 50 miler with a happy and strong horse, whose back didn't have one hair out of place. The following day I rode my boy Saudii in the 50 with the very same pad. It was dirty and a little damp but I decided it would be best to use it since I know it works well. Upon our completion, not only did Saudii and I tie for first place with Dave Rabe and White Cloud, but we also won the coveted Best Condition award! Thank you for putting so much effort into creating and manufacturing the perfect saddle pad. It's exactly the right pad every time and with every one of my horses." ~ Nina B.
Shop Freeform Fleece Pads Now